3D Printing Resin Rubber Resin Flexible Resin 250ml/500ml/1000ml/bottle
Wanhao Rubber Like Material
More Preassure More Elastic
Liquid Printing Material Photosensitive UV Resin FOR WANHAO D7 / D7PLUS / D8 / GR1 Printers
Product name: Rubber resin

Color: Black
Packing: 250ml/500ml/1000ml/bottle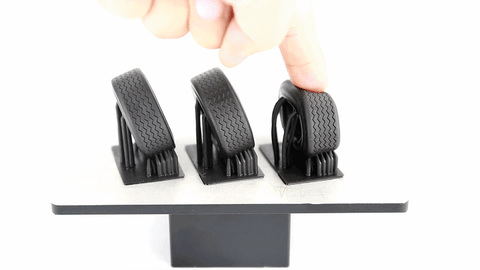 Most of the 3D printers use plastic materials since they are cheaper. There are soft materials like elastomers, silicone and rubber- like materials which are relatively more elastic in addition to the light sensitive materials for (Stereolithography) SL. Developments such as printing on metallic surfaces have created more application areas too. Nevertheless, materials used in 3D printing depend on the type of printers.

For instance, photopolymers are used in Polyjet and Stereolithography technology, while other technologies use a variety of materials. WANHAO supply the compatible materials along with the 3D printers. Generally used 3D printing materials in industries are listed below.
Rubber-Like 3D
Printing Materials: Flexible Resins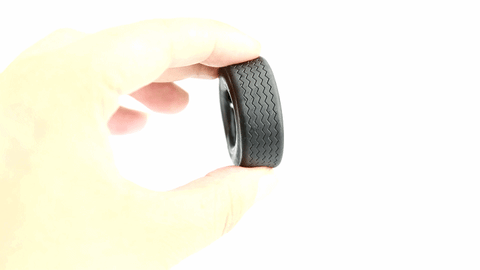 Apart from flexible filaments, flexible resin can also be used to produce rubberlike prints. Flexible resins are a perfect choice when you want to develop or prototype highly precise flexible parts like gaskets, custom grips, stamps, and wearables, or when you want to add ergonomic features to your assemblies.

When printed, flexible resin feels just like rubber and will usually compress, "bouncing back" to their original form. The main drawback is that resins are normally. designed for specific printers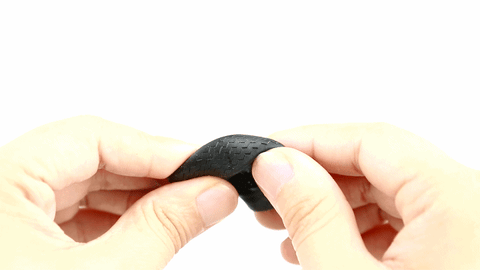 Rubber like Rubbers like material shows elastomer like characters and are applicable in various fields such as gaskets, seats, footwear, models of exhibition and communication, molding etc.
Features: Small, easy to insert material, can print several materials in a single print.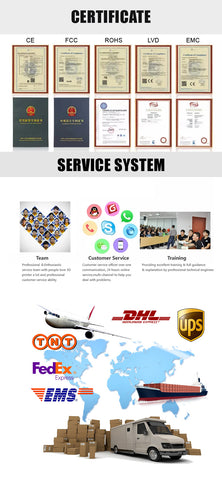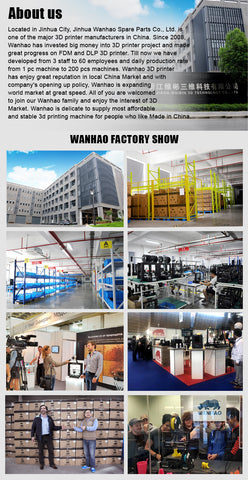 If you have any queries, please contact Sherry. Thank you.

Catalogue

---
We Also Recommend