常规价格
$11.80 USD
促销价
$10.80 USD
单价
单价
销售额
售罄
\
WANHAO Modified PLA Filament is a PLA Filament with matte finish when compared
with traditional PLA filament. It exhibits matte-look, coarse surface aspect, high stiffness
and very good printability.
PLA MATTE is an easy to print variant on the everyday material PLA and exists for >70%
out of recycled PostIndustrial PLA. Its surface diffuses light to give it a matt look and
creates a rough feeling. PLA matte is slightly abrasive, please consider using a hardened
nozzle. This material can be printed on most common printers and has a reliable bed
adhesion to most common build plate materials.
| | |
| --- | --- |
| item | PLA MATTE Filament |
| Place of Origin | China |
| Brand Name | Wanhao |
| Application | FDM 3D Printer |
| Features | 1.75mm |
| Warranty | 1 Year |
| Colors | 17 colors for choosing |
| Certification | CE ROSH FCC |
| NW | 1.0kg/roll |
| GW | 1.5kg/roll |
| length | 330m |
| material | PLA  |
| bubble | 100% with no bubble |
| Bed Temp | 0°C to 60°C |
Production Description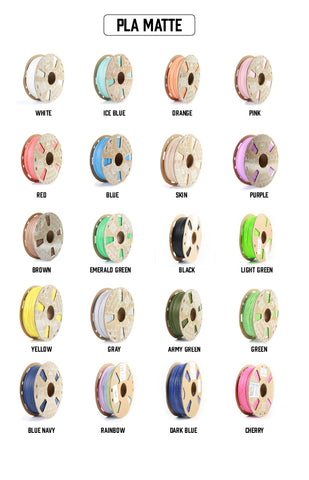 Material features:
Matte effect, low light refraction
Easy to print rough surface
Reliable bed adhesion
Improved printing speed compared to PLA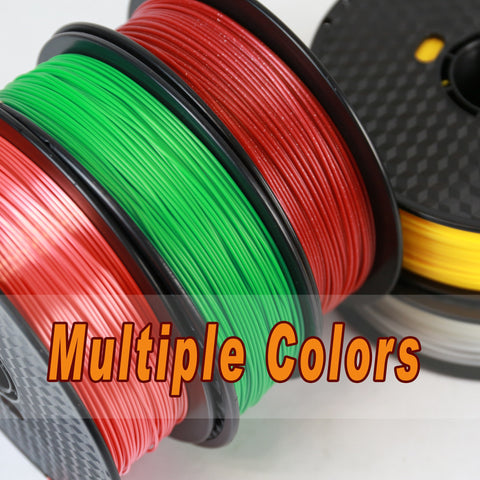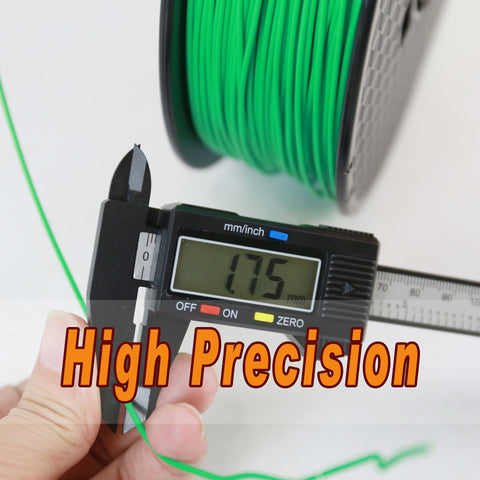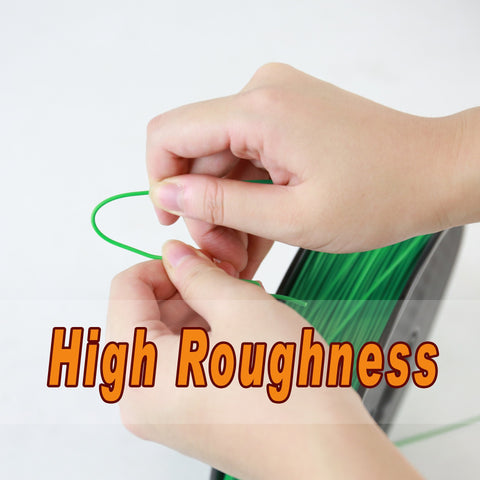 Packaging: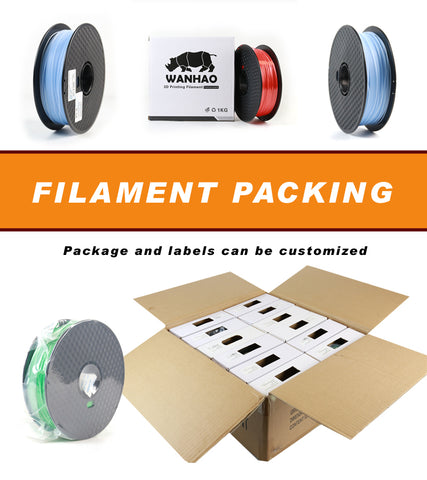 PLA MATTE is available in nearly any type of packaging and labelling.
Ask our team to help you customizing your product.
Additional info:
Due to its low tendency to warp PLA MATTE can also be printed without a heated bed. If
you have a heated bed the recommended temperature is ≤60°C. It is recommended to
use a hardened nozzle, due to the abrasive nature of the matting agent. PLA MATT can
be used on all common desktop FDM or FFF technology 3D printers.
Storage: Cool and dry (15-25˚C) and away from UV light. This enhances the shelf
life significantly.
   2023 filament catalog
Share
查看完整详细信息